The goal of Apparound is to optimize sales processes and make the work of the sales force more profitable, and not only that. The application can be used via PCs, tablets and smartphones, providing users with a vast range of information thanks to the digitalization of activities.
These are increasingly important aspects for both individual sales reps and business managers who need to prepare sales strategies by analyzing data and current trends.
The use of access systems through SSO
Access to Apparound is easy and secure thanks to SSO systems, or Single Sign-On, which can be translated as "unique identification." In other words, it is an authentication process that allows to access to multiple software, applications, services and resources with a single set of credentials.
Authentication is commonly done through classic username and password, but Single Sign-On can be used through other authentication techniques, e.g., smart cards and tokens with single-use passwords.
A solution had become necessary to make it easier and faster for users to use IT resources, in total security, without burdening the IT department.
Suffice it to say that without SSO, access to resources requires username and password entry each time for each individual applications, with different credentials for each resource.
How a Single Sign-On system can be structured
Single Sign-On systems are not all the same. Three different approaches can be denoted:
1. Centralized approach (single company)
It is applied in cases where a system (company, institution, etc.) sets up a centralized database of all users, for access to corporate services on different platforms in the same corporate network, with the same credentials. In this way, the security management policy is unique and centrally managed.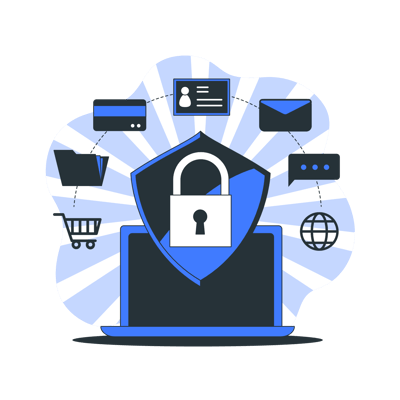 2. Federated approach
At the basis there is a definite agreement between different systems (companies, institutions, etc.) - "federated" with each other - that manage the data of the same user. Logging in to one of the federated systems allows the user to access all other related systems, with one single authentication. In this case, we speak of Federated Identity Management, where each federated system maintains its own security policies in place while allowing, at the same time, access to the resources of the other federated systems.

3. Cooperative approach
The cooperative model of SSO does not differ much from the federated-type approach; however, in this case, the user, for each request (access to a given service) will have to address the entity on which he or she "depends."
Through the same credentials and authentication system, the user can access other services, even if they are managed by different entities, as long as they are in agreement and cooperation with each other. Each entity can, thus, independently manage its own security policy: while the access credentials for the user do not change, authentication takes place, from time to time, at the entity to which the request is addressed, which will independently carry out its own and specific controls.
The advantages of adopting an SSO access system
There are several advantages to be gained from adopting an access system based on Single Sign-On:
streamline password management: as mentioned earlier, remembering a single sign-on key simplifies management by users: the greater the number of passwords held by a single user, the greater the risks to the system;

simplify access management: simplified procedures such as SSO allow immediate access to services that belong to a company and reduce both the interventions of the IT department and possible errors;

optimize the management of the company's security policies: in this case, an increase in security means an increase in the protection of the data held by the company from unwanted access;

increase access speed: particularly complex systems, in terms of number of users, departments, or business units, require fast access to applications/resources. Having a single set of credentials facilitates activities;

less help desk interventions: fewer requests to restore lost passwords with cost savings and improved security;

risk reduction: often, when a system interacts with other external systems (customers, vendors, or partners), connections may have vulnerabilities that SSO can reduce by establishing a single, secure, shared access protocol.
Overall, SSO provides many benefits in terms of streamlining processes, in addition to better User Experience and a more efficient IT security management.
These are all factors to be taken into consideration in matter of company IT infrastructure, especially when it comes to integration with applications in use.